Other world schematic...
Realms of supernatural beings
elements of a
system
using abstract, graphic
symbols
Copyright 2012 © Ronald D. Isom, Sr.
Suggested reading: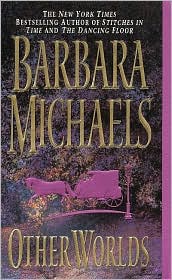 Overview
The smoky room glows with a mix of cigars, brandy, and genius. Those present include Harry Houdini, king of illusion; Sir Arthur Conan Doyle, father of the modern detective novel; Dr. Nandor Fodor, a psychoanalyst of international acclaim; and an elegant writer who can rival them all with her sleuthing talent. These masters of mystery put their minds to a pair of gripping stories - of families beset by poltergeistly pranks and bewitched by inexplicable horrors. Gripping puzzles, yes, but the terror is all too vicious and all too real. For the gathering at the club, a brilliant battle of wits is at hand. Were these villains phantoms from beyond or evildoers of flesh and blood? Each expert has a theory. Which of them is correct?